---
How does Healthy Xpress meal delivery service work?
CHOOSE
A Healthy Meal Plan That Fits Your Lifestyle
SELECT
Number of Meals You Want Delivered
WARM UP
Your Fresh Meals in The Microwave For 2 Minutes.
---
FEATURED ITEMS
---
BESTSELLING PRODUCTS
---
RECENT BLOGS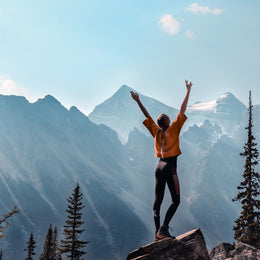 How to Be Happy: 10 Habits to Add to Your Routine
Take a look at some tips to help kickstart your quest. Just remember that everyone's version of happiness is a little different, and so go ahead to achieve yours.
---
Hands down the Healthiest Meal Delivery Service in Miami, Florida
Enjoy a completely customizable plan by choosing from an array of fresh and nutritious meal plans. Order Online & Enjoy Hearty Healthy Treats! Free Home Delivery Available. Get Started Now! Healthy Xpress offers scrumptious and healthy meals delivered in Miami, Florida. You also have an option to choose from an assorted range of gluten-free baked goods, protein powder, protein spreads and healthy recovery drinks. Without compromising on taste our healthy meal plans are developed to suit the different nutritional requirements of our customers.
What's on the menu?
Healthy Xpress makes your favorite foods in a healthy way and delivers directly to your doorstep. You can choose from:
Healthy meal plans: This includes such meal plan options as Keto, Paleo, Balanced and even Athlete portions. Subscribe to a weekly healthy food delivery plan as per your body nutrition requirement(s).
Healthy groceries: Enjoy fresh veggies and fruits sourced from the local markets nearby to offer you the finest ingredients for your everyday meals.
Healthy treats: Enjoy delicious healthy treats, available to order online to meet your day and mid-night cravings!
Let's do the shopping, cleaning, and cooking for you so you can eat healthily and reach your fitness goals faster. Order now.